Apprenticeships
Apprenticeships are a brilliant option to consider when deciding on how to move forward and work towards becoming fully trained in your chosen career. Securing an apprenticeship means you will get paid for working whilst also receiving high quality training and mentoring.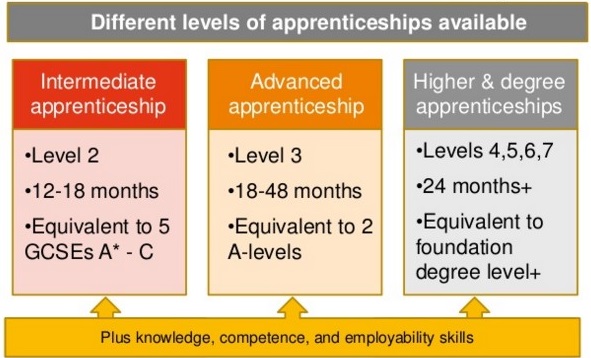 Click on the images below to find out more about the many exciting opportunities available to you:
Below is a live feed from the National Apprenticeship Service which lists the apprenticeship opportunities that are available in the Northamptonshire area. If you are interested in any of these opportunities, please speak to the careers team for further information and advice.