The Restaurant
Our in-house catering is provided by a company called Amey.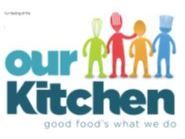 The restaurant is open daily at break and lunchtimes, and is also open for students eligible to attend breakfast club at 7.30am. The newly branded restaurant offers fresh, nutritious, high street style looking food such as wraps, paninis, fresh pasta and curries, and the facilities are enjoyed by both students and staff.
During the main exam season in May and June, the restaurant provides a welcome breakfast club to ensure that all our Key Stage 4 students start the day with a good breakfast.