Year 6 Transition

Welcome from Ms Leventhal, Principal
Welcome Year 7, we are very much looking forward to meeting you in September.
We can't invite you into the building at the moment so we have put together some videos and information that we hope will answer some of your questions. Moving up to secondary school is an important step in your lives. You might be excited about all the wonderful facilitates we have such as the swimming pool, science labs or 3D printers. You may be looking forward to making new friends, trying new activities and learning new subjects but it is also quite natural to be anxious about finding your way around or making new friends for example. This year is unique. Many of you have been away from school for a long time, and for some families, the past few months have been very difficult. We will give you plenty of time to settle when you join us. We know you learn best when you feel secure and happy. Mrs Edwards and Mrs Parrett are experts at helping Year 7 students settle and become confident happy members of our school community.
I look forward to meeting every one of you soon.
Welcome from Mrs Edwards, Director of Transition & Head of Year 7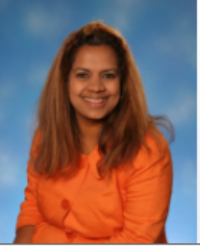 My role, together with our Year 7 Pastoral Leader, Mrs Parrett, and experienced team of tutors, is to ensure the smooth transition of your child into the Academy, making sure they feel content, confident, settled and reassured.
I personally strive to make sure that every child blossoms during their first year at Weston Favell Academy (WFA) and I will do my utmost to make the experience as positive and memorable as possible. Not only will the beginning of Year 7 be a very exciting new adventure, albeit a little daunting, it will also be a 'fresh start' and a chance for your child to make a positive first impression within the WFA family.
Supportive Form Tutors will endeavour to make your child feel safe as they establish new friendship groups across the year group. They will explain all about the extensive range of extra-curricular clubs, activities and events available over the course of the year. As a pastoral team, we will also nurture your child and be on hand to resolve any issues or problems that may arise during this very important time in their life.
The Academy will be contacting your child's primary school over the coming weeks to ensure a smooth transition to WFA.
Finally, may I take this opportunity to thank you for placing your trust in us as an Academy, and I assure you of our best attention at all times.
Welcome from the Principal, Head of Year and Pastoral Leader
Welcome from Form Tutors
Welcome from current Year 7 Students
A Day in the Life of a Year 7
Transition days and evenings
Transition days and evenings will not go ahead this year as originally planned due to the Coronavirus pandemic and social distancing measures. Communication will be maintained via information on the academy website but please do not hesitate to get in touch at admin@westonfavellacademy.org if the information provided does not answer your questions. Follow the 'Frequently Asked Questions' link on the right to see the response to questions that your son/daughter may have or be concerned about.
Student Details and Consent Forms
To make sure we have all of the information and consents we need for your child's smooth transition to Weston Favell Academy, we would ask that you complete the following online forms as soon as you can - and no later than 26th June 2020.
Uniform
We believe that wearing our distinctive uniform gives our pupils a sense of 'belonging', helps foster pride in themselves and the academy and removes issues arising from peer pressure or inequity.
All pupils are expected to wear the full uniform correctly and we would urge you to read the details carefully. We have tried to ensure that most elements of our uniform are widely available and inexpensive but items like the academy tie, purple jumper and PE top will need to be specially ordered.
Click here to follow the link for full details of the academy uniform and how to order from our suppliers, Price and Buckland.
Attendance
We know that high levels of attendance are a vital component for successful learning and we pride ourselves on striving to achieve the highest levels of attendance at Weston Favell Academy.
Please read the academy's guidance on attendance.
Transport
Whilst observing social distancing rules, we would urge you to help your child practice their route to school ahead of the first day.
Where possible, we hope your child will walk, ride a bike or take public transport. If parent's preferred choice is to bring their child by car, the roads near the academy can become very busy and congested at the start and end of the school day so please drive carefully, park sensibly (and with respect to our neighbours) and be thoughtful to others.
Don't forget to check out the additional sections featured on the right hand side at the top of this page