Healthy body, healthy mind!
Hello from the PE Department.

We have a mission for you!
Every day, you should be doing some physical activity. Why not try working out with Joe Wicks, the body coach, playing football, swimming or going for a walk.
If you are struggling with what type of exercise you want to do or you want to change it up, follow the academy on Twitter for ideas, fitness exercises, and Youth Sport Trust activities to keep you entertained or follow the links below.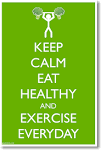 Extra Mission - PE Challenge
Click here to see your challenge
FITNESS LINKS
https://www.youtube.com/watch?v=ak9kw5zdyqA
https://www.youtube.com/watch?v=IFQmOZqvtWg
https://www.youtube.com/watch?v=QXmdXilQaqA
DANCE LINKS
https://www.youtube.com/watch?v=kwkXyHjgoDM
https://www.youtube.com/watch?v=SJ6f2TnHZBc
https://www.youtube.com/watch?v=hOXwkn_AxUs
https://www.youtube.com/watch?v=S7fC8Crn_cE
https://www.youtube.com/watch?v=Rj2IubFfEqY
https://www.youtube.com/watch?v=a9NVJIM8w40
KICKBOXING LINKS
https://www.youtube.com/watch?v=6oLg5fFe5ww
https://www.youtube.com/watch?v=NmMRFWIokK4&t=124s
https://www.youtube.com/watch?v=xbABGepKT2o
YOGA LINKS
https://www.youtube.com/watch?v=sTANio_2E0Q
https://www.youtube.com/watch?v=qULTwquOuT4
https://www.youtube.com/watch?v=rptV4dEJUx4
https://www.youtube.com/watch?v=twDBxdmjCA8